Smart Orthodontics Now in Kent UK ( From £1999)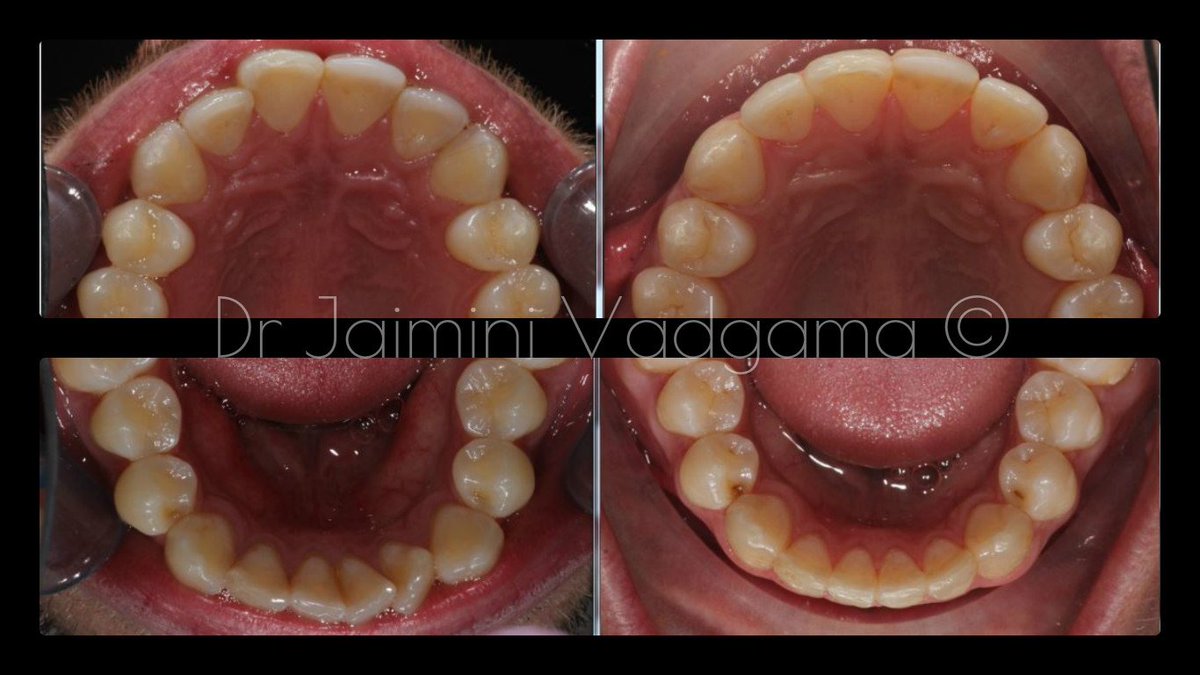 Smart orthodontics are now in the U.K!! A revolutionary fast, safe, easy and affordable  system that is  changing the  provision of orthodontics forever. Dr Jaimini Vadgama at Woodbury Dental and laser Clinic  is one of the first providers of  Smart Orthodontics in Kent. It is a complete system, not just correcting the front teeth, but providing the most comfortable bite when both upper and lower teeth are treated together. It is for both Adults and Children and is the ideal treatment for Children not eligible for NHS orthodontics. It is always good to check with your general dentist or orthodontist if your child is eligible. We are very happy to provide an alternative opinion if extractions are recommended by the Orthodontist, or are seeking a cheaper alternative to other systems.
How does it work so Smartly?
Only 1 wire is used in the treatment, unlike traditional brace systems which use 3-4 or may be more wires. The movement of the teeth is then faster and gives excellent results in a fraction of the time. Most cases are finished in 3-10 months depending on the individuals teeth and alveolar bone structure. . Nearly all cases are completed NON EXTRACTION, ie, we do not take teeth out unless there is a health need and other associated factors.
Because they are Smart, are they safe?
The technology has been used in the UK for over 20 years, with scientific research in hundreds of well respected orthodontic literature. There are thousands upon thousands of very happy patients which have benefitted by Smart orthodontics. There are no different risks or any more risks compared to old traditional braces. In fact because the forces used to move teeth are so low and the brackets are on the teeth for shorter period of time, they are less likely to affect the surface of the enamel and trap plaque around the tooth. So less demineralisation and less tooth decay compared to other systems that are on for longer.
Why are they so easy?
The brace system is completed in sections to allow the teeth's roots and crown to move very gentle, hence with the least amount of discomfort and changes to your lifestyle. The brackets are small and very comfortable for the lips and bite. Appointments are typically every 5 weeks and most cases are finished in 5-10 visits. It is not uncommon that mild cases can be finished in 1 visit! Fast Orthodontic technology moves the roots into the ideal position and providing the most aesthetic and beautiful finish for your new smile.
Why are they more affordable?
Because of the Smarter movement of the teeth, less visits 5-10, and just 1 wire technology means less surgery time. This means fees are much more affordable compared to 2-3 years of traditional braces. Each case will be assessed and fees given accordingly.
How do I know if I am suitable?

This complete orthodontic system is suitable for Cosmetic Orthodontics for adults, full orthodontics for children and adults. It is for all types of teeth straightening and after an assessment by our Fast orthodontics trained provider, Dr Jaimini Vadgama, we can let you know if you are suitable. Children can normally be considered by the age of 9-10 to get started, but assessments are usually planned around 8 years of age to assess the position of the canine teeth.
What's even better about Smart Orthodontics?
With the complete alignment of the roots of the teeth, retention is needed only 20 minutes per day. No more retainers during the day for months after treatment. This unique point makes Smart Orthodontics the ultimate new revolution in teeth straightening and orthodontics in the world.
The company has  just introduced a clear version to provide all the benefits of a metal brace system with the added benefits of greater movement capability,and this is now available at Woodbury Dental & Laser Clinic.
If you would like straight teeth in a fraction of the time, and would like a more affordable treatment option, ring us on 01580 762323 and book an appointment with  Dr Jaimini Vadgama
Amazing Lifetime Guarantee!